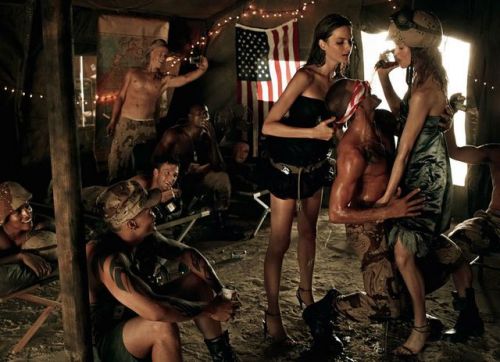 Being both a fan of trash culture and the philosophical discussion of "biopolitics," I was wicked psyched to find that a trailer for Neveldine and Taylor's new film,
Gamer,
(which used to have the cheekier title, "Citizen Game") has just been unleashed onto the interwebs
.
These screenwriting and directing bros are already responsible for my favorite action film of the year,
Crank: High Voltage,
so I find it an utter treat to have the pleasure of seeing two new flicks of theirs in the same year. While the film seems to shamelessly update the premise of Corman's classic and recently remade film,
Death Race 2000
, to the current cultural obsessions with online video-game communities, I find the shameless update quite illuminating as it echoes the biopolitical concerns of post-Operaismo thinkers regarding western capitalism's movement between industrial productivity (see the Hot Rods of

Death Race

) to postindustrial performativity/immateriality (the real-life avatars of

Gamer

).
The premise of the film immediately brings to mind the premise of
Matteo Pasquinelli's new book, "Animal Spirits: A Bestiary of Commons," which explores the ethically darker libidinal desires (war porn for example) at work within the communal mediascapes of the multitude. See here for a review that features an amazing image commentary, here for more of his writing and here for a website he edits. With Hollywood taking great pains to transfigure B-movies into politically predictable Oscar gold (see this "go green" trailer), I find a certain reprieve that the tried & true genre pictures still aren't afraid to pursue the tough questions...
or at least provide a titillating send up of today's techno-realities.